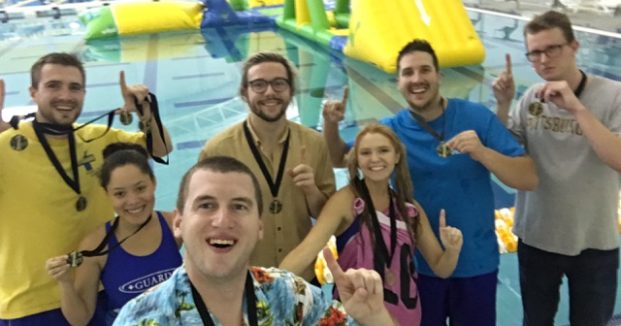 GWINNETT COUNTY LIFEGUARDS TAKE FIRST PLACE IN STATE WINTER COMPETITION
January 20, 2017
Story contact: Christine Greenfield Aquatic Coordinator Christine.Greenfield@gwinnettcounty.com 678.277.0899 GWINNETT COUNTY LIFEGUARDS TAKE FIRST PLACE IN STATE WINTER COMPETITION (Lawrenceville, Ga., Jan. 19, 2017) – The Georgia Recreation and Park Association (GRPA) hosted the second annual winter lifeguard games at Cherokee Aquatic Center in Cherokee County on Sunday, Jan. 15. For the second year in a…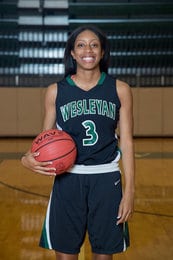 Player of the Week 1.20.17
January 20, 2017
Congrats to Wesleyan School's, Mikayla Coombs, for being the Gwinnett Sports Commission player of the week! Mikayla, a senior shooting guard, recently scored her 1,000th point for the Lady Wolves team and has been selected to play in the prestigious McDonald's All-American Game. She has also received a full scholarship to play for UConn women's…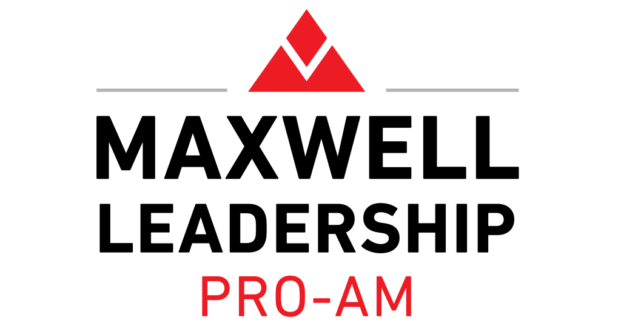 New Title Sponsor Named for Mitsubishi Electric Classic Pro-Am
January 17, 2017
Maxwell Leadership Pro-Am pairs amateurs with legends of the game GWINNETT – METRO ATLANTA, January 17, 2017 –The Mitsubishi Electric Classic, a premier event on the PGA TOUR Champions, has announced that The John Maxwell Company is the new title sponsor of its annual pro-am tournament through 2020. Now known as the Maxwell Leadership Pro-Am,…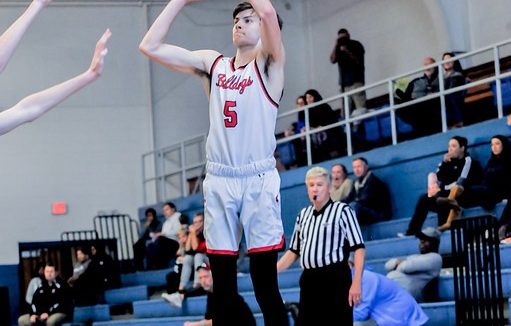 Player of the Week 1.13.17
January 13, 2017
Congrats to North Gwinnett High School's, Ethan Smith, for being the Gwinnett Sports Commission player of the week! Ethan is a 6'6", senior, guard, and captain for the Bulldog varsity team. He is a three-year letterman averaging 12.5 ppg., 5 rebs., and 4 asts. a game. He is also a proud Georgia College and State…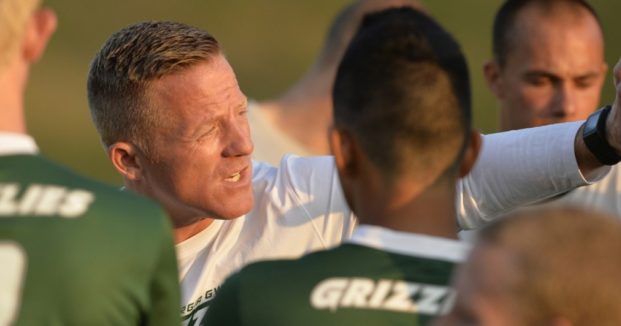 GGC Men's Soccer to Host Open Tryouts January 21
January 10, 2017
FOR IMMEDIATE RELEASE JANUARY 10, 2017 GGC Men's Soccer to Host Open Tryouts January 21 Jason Hendrix | GGC Director of Sports Information | jhendrix4@ggc.edu | 678-371-9528 LAWRENCEVILLE, Ga. – After capturing its third Association of Independent Institutions title in four seasons during 2016, the Georgia Gwinnett men's soccer team has already started its preparations…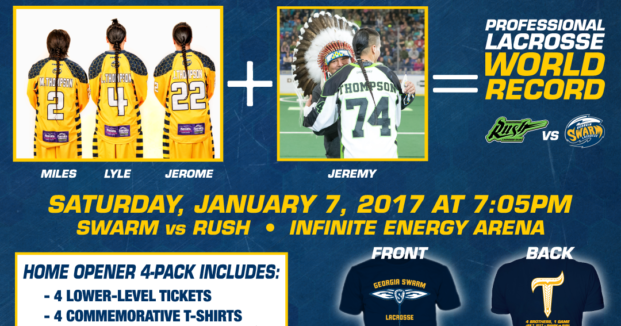 4 Brothers, 1 Game: World Record to be broken Jan. 7
January 3, 2017
(Thursday, Dec. 22) – A world record will be broken on Saturday, Jan. 7 when the Georgia Swarm and Saskatchewan Rush of the National Lacrosse League (NLL) face off in their season openers at Harrah's Cherokee Casino Field at Infinite Energy Arena. Gametime is set for 7:05 p.m. For the first time ever in a…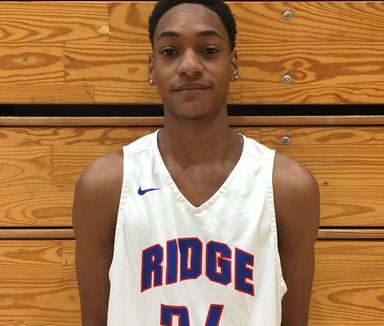 Player of the Week 12.23.16
December 21, 2016
Congrats to Peachtree Ridge Athletics', Devin Vassell, for being the Gwinnett Sports Commission player of the week! Devin is a guard for the Lions and has offers from both Stetson and Indiana State Universities as a junior. He maintains a 3.0 while taking honors classes in Language Arts and Social Studies. On the court, a…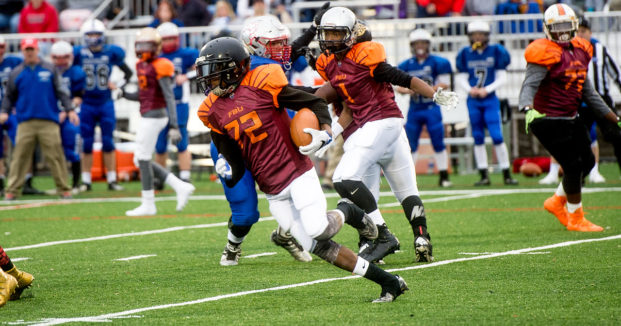 FBU National Championship Regional Tournament
December 21, 2016
Gwinnett County recently hosted the FBU National Championship regional tournament at four of the county parks. 40 middle school football teams competed all weekend, for a chance to make it to the National Championship in Naples, FL. The event generated over 600 hotel room nights and created a total economic impact of $631,774 in Gwinnett…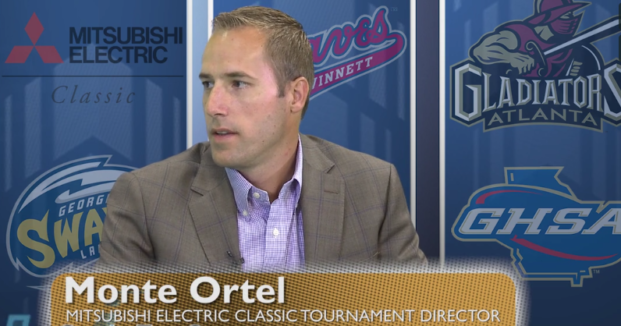 Get in the Game- Mitsubishi Electric Classic
December 20, 2016
In this episode of Get in the Game, Stan Hall interviews Monte Ortel of the Mitsubishi Electric Classic.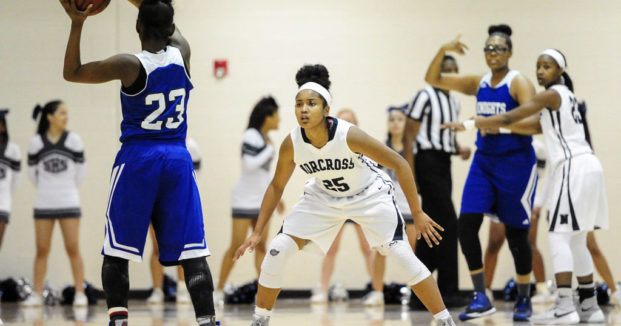 Player of the Week 12.16.16
December 16, 2016
Congrats to Norcross High School's, Vanessa Blagmon, for being the Gwinnett Sports Commission player of the week! Vanessa is a 5-foot-8 senior guard for the Lady Blue Devils and has committed to play basketball for the University of South Florida next year. Most recently she has helped her team win three huge games. In the…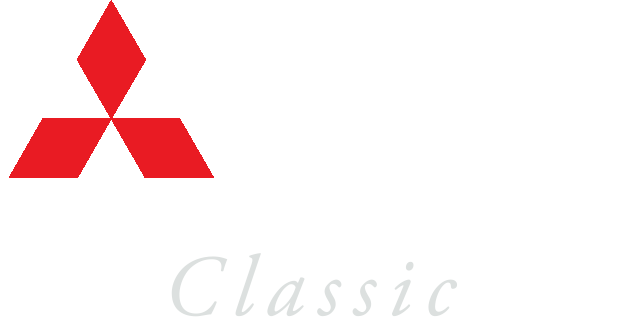 The Mitsubishi Electric Classic, a PGA TOUR Champions event, will return to the Metro Atlanta area in spring 2018. Don't miss seeing the legends of golf like Miguel Angel Jimenez, Tom Watson, and Bernhard Langer!