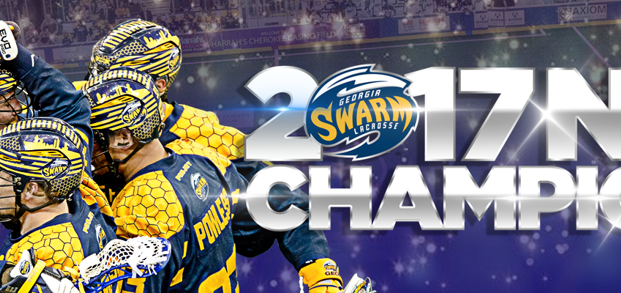 Swarm Celebrates Title with Governor Deal
June 20, 2017
June 20th is officially Georgia Swarm Day! (ATLANTA) – The Georgia Swarm Pro Lacrosse team was a welcomed guest of Governor Nathan Deal Tuesday morning at the Georgia State Capitol building to celebrate the Swarm's recent NLL Champion's Cup victory that took place on June 10. Swarm Co-Owner and President Andy Arlotta alongside goaltender Mike Poulin presented the Champion's Cup Trophy to…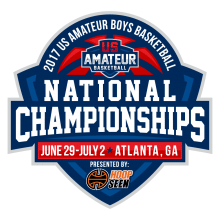 US Amateur Boys Basketball National Championships
June 19, 2017
The US Amateur Boys Basketball National Championships are looking for sponsors for their Fan Fest. Date: Thursday, June 29th Location: Infinite Energy Forum at 6400 Sugarloaf Parkway Duluth, GA 30097 Teams will be attending from all over the country, so this will provide national coverage. Also, they will be in town for several days, so if…
Gwinnett Braves Name the Team
June 1, 2017
The Gwinnett Braves have proudly served as the Triple-A affiliate of the Atlanta Braves since 2009, when the club moved to Lawrenceville, GA from Richmond, VA. In their nine-year history playing at Coolray Field (formerly Gwinnett Stadium), the G-Braves have supplied the Atlanta Braves with countless star players, including Freddie Freeman, Julio Teheran, Craig Kimbrel…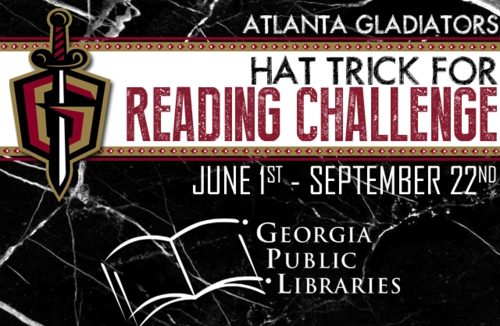 Atlanta Gladiators Announce Partnership with Georgia Public Libraries
June 1, 2017
The Atlanta Gladiators announced a new partnership with the Georgia Public Library Service on Thursday with the unveiling of their revamped "Hat Trick for Reading" Challenge. The Gladiators "Hat Trick for Reading" program has been a staple of the organization's rich fourteen-year history within the Metro Atlanta community, and will continue with its goal…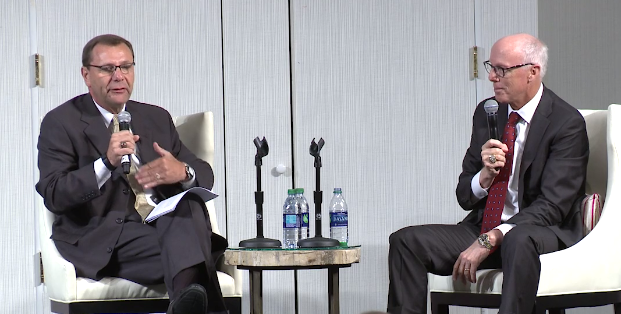 Get in the Game- Atlanta Falcons, Rich McKay
May 30, 2017
  Get in the Game: Atlanta Falcons from TVgwinnett on Vimeo. In this episode of Get in the Game, Stan Hall interviews, Rich McKay, CEO and President of the Atlanta Falcons.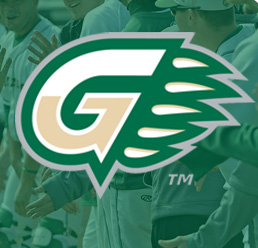 Georgia Gwinnett College-Tennis
May 24, 2017
Congratulations to both the men's and women's Georgia Gwinnett College tennis teams, for capturing the NAIA titles! For the fourth year in a row, the top-ranked Georgia Gwinnett men's tennis team sits on top of the NAIA men's tennis mountain as the Grizzlies defeated Xavier (La.) 5-0 to claim the program's fourth red banner in…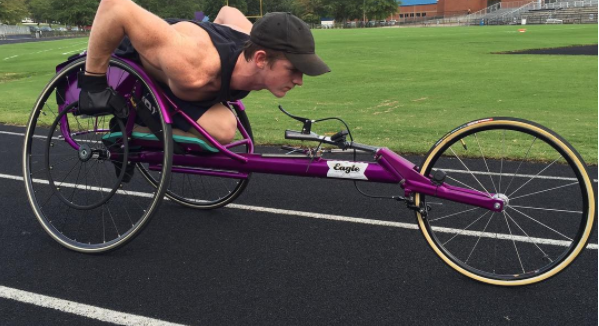 Player of the Week 5.19.17
May 19, 2017
Congrats to Dacula High School's, Robbie Berry, for being the Gwinnett Sports Commission player of the week! Robbie is a senior on the Falcon's wheel chair track and field team. Over the last 3 years, he's received 8 individual state championships in track: 2015 GHSA 200 and 800 state Champion, GHSA State champion in 200 and 800,…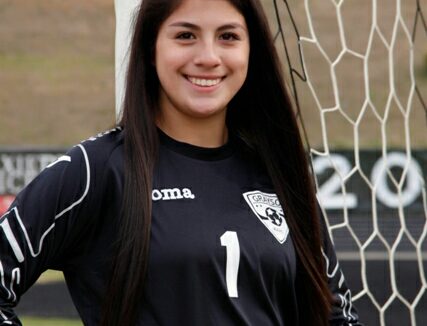 Player of the Week 5.12.17
May 12, 2017
Congrats to Grayson High School's, Brianna Tello, for being the Gwinnett Sports Commission player of the week! Brianna is the senior goalkeeper for the Lady Rams team. She recently played lights out during the semi-final game against South Forsyth, during the GHSA soccer playoffs. Coach Bullock said, "She had solid hands, showed no fear, and…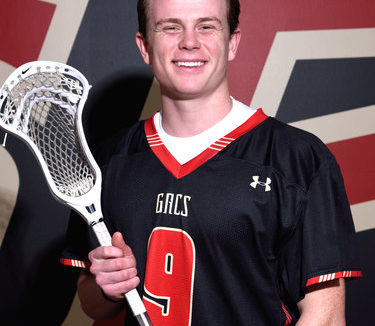 Player of the Week 5.5.17
May 5, 2017
Congrats to Greater Atlanta Christian School's, Jonathan Rose, for being the Gwinnett Sports Commission player of the week! Jonathan is a senior midfielder for the Spartan men's lacrosse team and was captain of the football team. Last week he scored 6 goals,  had 5 assists, and earned 11 points (3G/2A vs. Marist and 3G/2A vs. Buford)….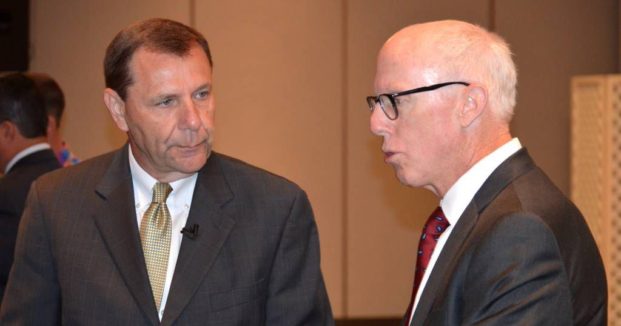 Falcons CEO Rich McKay shares life lessons, business principles at Gwinnett Chamber breakfast
May 3, 2017
By Keith Farner keith.farner@gwinnettdailypost.com Gwinnett Daily Post article Describing himself as a precocious kid who may have been a little too self-assured, Rich McKay outlined several life lessons he's learned through the years living and working in the football industry. The Atlanta Falcons CEO on Tuesday morning re-lived a host of memorable anecdotes before…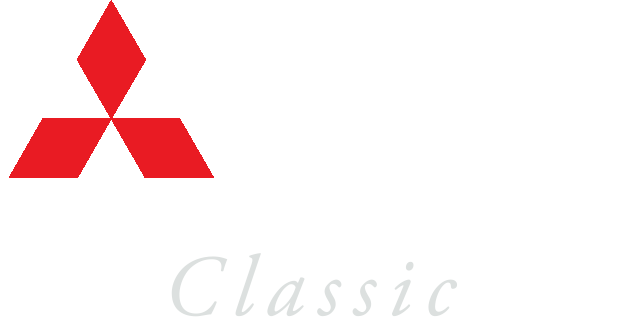 The Mitsubishi Electric Classic, a PGA TOUR Champions event, will return to the Metro Atlanta area in spring 2018. Don't miss seeing the legends of golf like Miguel Angel Jimenez, Tom Watson, and Bernhard Langer!