Falcons CEO Rich McKay shares life lessons, business principles at Gwinnett Chamber breakfast
May 3, 2017
By Keith Farner
keith.farner@gwinnettdailypost.com
Gwinnett Daily Post article

Describing himself as a precocious kid who may have been a little too self-assured, Rich McKay outlined several life lessons he's learned through the years living and working in the football industry.

The Atlanta Falcons CEO on Tuesday morning re-lived a host of memorable anecdotes before a Gwinnett Chamber breakfast, part of its Executive Insights series, at the Sonesta Gwinnett Place Atlanta Hotel in Duluth. McKay described what it was like growing up with a well-known and successful college football coach as a father, Southern Cal's John McKay, who went on to lose 26 straight games as a pro coach in Tampa Bay.

Throughout the 45-minute question-and-answer style talk alongside Gwinnett Sports Commission Executive Director Stan Hall, McKay shared several business principles he's learned through the years, and what he'd like his legacy to be.

"I want the people that I work with, and the people that I was around, that we made the journey really good for them," he said. "They had a really good time doing it. Listen, we all work for a living. We all work and at the end of the day, we get paychecks. But quite frankly, the quality of our lives, and the quality and experience we have while we work is more important. Our job as leaders is to make that experience as good as it can be."

Recently, McKay has worked on the Falcons' new Mercedes-Benz Stadium, including the negotiations and politics with the Georgia World Congress Center Authority, which owns it, as well as the city of Atlanta and the state. McKay admitted that some city council members told him up front that they would vote against it, and he said that's fine, just don't make it their political fight.

"No. 1, you never go into any meeting with any one of them in the idea of strong-arming anybody," he said. "We never played the game like that, nor do I think you should. I think you have to go in with a vision of what you're trying to achieve and how do you create a win for them. Because if you don't do that, you're going to get to the end of your lease and play really hardball, or you're going to have to move. You're just going to have to move out to some suburb somewhere that's willing to make a deal."

The idea to change stadium venues was personal for those who work in and around the GWCCA, and are directly impacted by it, he said.

"It may be in everybody's best interest, but you're impacting individuals," he said. "You have to show them how to protect these people. These people can have jobs, can come over and work here and you can trust us that we're going to run this in a way that you're going to be proud of what we did."

McKay highlighted the Falcons' priority on the fan experience at the new stadium, and said Cokes and hot dogs would be $2 and popcorn would be $3.

Though McKay said he's had success in his career, "I still go to the movies and share a Coke with my wife. I am not paying them $7."

McKay described the scoreboard at the new stadium as being 63,000 square feet of LED, about double the size of the scoreboard at AT&T Stadium in Dallas, and exponentially larger than the to 4,800 size at the Georgia Dome.

McKay has worked with NFL teams for more than 30 years, and recently finished his 13th season with the Falcons.

He is a longtime member of the NFL's Competition Committee, and is currently the chairman of the committee which studies the game and recommends rule changes and modifications. McKay's received credit for instituting the change in extra point attempts, but he said more than once on Tuesday that the change was a 10-year process.

Before Atlanta, McKay worked for the Tampa Bay Buccaneers for 10 years, and as general manager, he was the architect of the team that won Super Bowl XXXVII in January 2003.

The Princeton graduate, who went on to law school at Stetson University, began his career as general counsel for the Bucs, but said he got into Princeton on the strength of football.

He's part of a family, along with his father and brother, J.K., that's accounted for six national championships, participated as a player or coach in 12 Rose Bowls, participated as a coach, player or team executive in six NFL conference championship games, won two National Collegiate Coach of the Year Awards, one XFL Championship as a general manager and won one Super Bowl as a general manager. McKay has two sons who work in sports, one for Kennesaw State in athletic communications and the other as a scout for the Los Angeles Rams.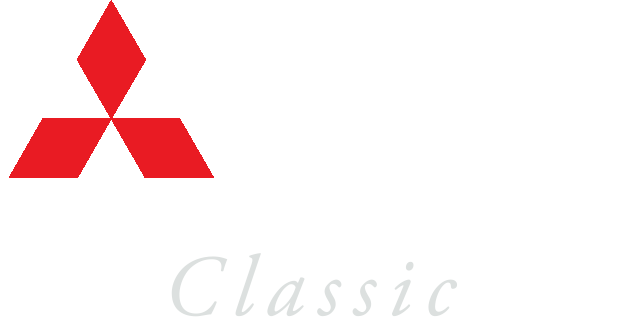 The Mitsubishi Electric Classic, a PGA TOUR Champions event, will return to the Metro Atlanta area in spring 2018. Don't miss seeing the legends of golf like Miguel Angel Jimenez, Tom Watson, and Bernhard Langer!