Corso: Atlanta aims to host more high-profile events, including MLB, MLS All-Star games and the World Cup
August 10, 2017
By Paul Thomas

paul.thomas@gwinnettdailypost.com
LAWRENCEVILLE — The Metro Atlanta area kicks off a string of big sporting events this college football season with opening of Mercedes-Benz Stadium, which will not only host the Chick-fil-A Peach Bowl this season, but the College Football Playoff National Championship on Jan. 8.
The stadium will then host Super Bowl LIII Feb. 3, 2019 and the NCAA Men's Basketball Final Four in 2020. Atlanta Sports Council president Dan Corso spoke at the Gwinnett SEAT (Sports Entity Advisory Team) bi-monthly meeting on Wednesday at Liftetime Fitness and said the city is also putting together bids for several more high-profile events in the coming years.
Among those events Atlanta is looking to host is the 2018 MLS All-Star Game, a future MLB All-Star Game, the 2020 U.S. Diving trials at Georgia Tech and the 2026 World Cup.
Certainly the new stadium is a big piece to the soccer bids, while SunTrust Park helps the MLB bid.
"It's a game-changer in that regard," Corso said of the new venues. "When you have great places to play, quality places to play, that usually puts you at the forefront in the effort to recruit events. And it doesn't matter what type."
Corso said the MLS All-Star game bid is still in the early stages. He was part of a team that visited Chicago last week for a site visit of the league's All-Star festivities.
For the World Cup, Atlanta would be one of several potential host cities in a joint North American bid from the United States, Mexico and Canada.
"Right now they're just fact-finding with different cities, Atlanta included," Corso said. "We've been in discussions with them, as have our other partners that we work with, the stadium, Atlanta United, the city, the state. But again, it's just a matter of they want to identify cities that could potentially be sites for the tournament, should FIFA select the joint bid from U.S., Mexico and Canada in '26. Obviously we want to be one of those cities and communities to host it, and whether that be the finals or semifinals, we'd love to have a big chunk of that sort of event."
The next two Major League Baseball All-Star games will be held in Washington, D.C. (2018) and Cleveland (2019). The 2020 venue hasn't been selected yet.
Corso said he wasn't sure what year that Atlanta would be bidding to host, but it's an event the the sports council is very interested in. Especially with the buzz around the new stadium.
"It's really cool to see how the fans have embraced that," he said. "The Battery around SunTrust Park just brings this really cool, unique atmosphere to game day during pre- and post-games, and the residential, retail and restaurant side of that is really cool to see. We're talking with the Braves and working with them on a bid for MLB All-Star in a future year and we'll see how it goes."
The high-profile events aren't just a boost for downtown Atlanta, but the entire surrounding metro area. He cited the fact that for Super Bowl 50, in Santa Clara, Calif., that nearly 250,000 fans descend on the San Francisco area without tickets to the game just to soak in the atmosphere.
"At the end of the day, when events come to Atlanta, whether it's downtown, Gwinnett or Cobb, or any other part of metro Atlanta, we all benefit," Corso said. "I mean, really, because volunteers from all over the communities can get involved, you can buy a ticket potentially, you can do business and hospitality there and it's a just a really cool vibe that hits the community when you're hosting these big events."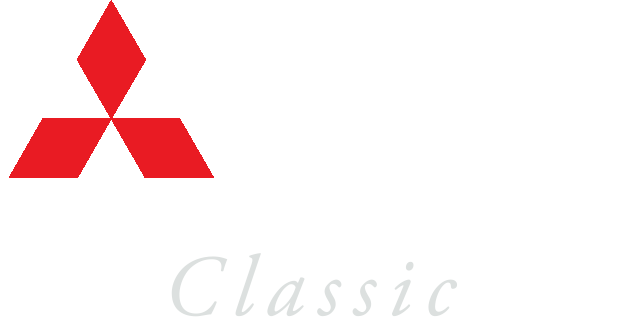 The Mitsubishi Electric Classic, a PGA TOUR Champions event, will return to the Metro Atlanta area in spring 2018. Don't miss seeing the legends of golf like Miguel Angel Jimenez, Tom Watson, and Bernhard Langer!