Brandt Accepts Coaching Position with St. Norbert College
August 11, 2017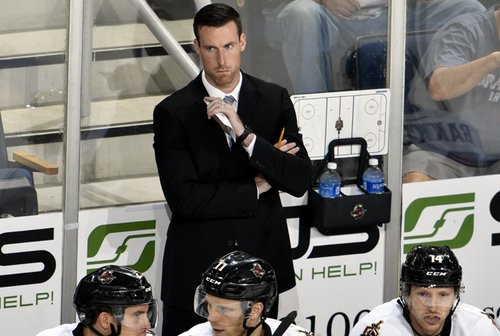 The Atlanta Gladiators announced on Friday that Head Coach Andy Brandt has accepted an Associate Head Coach position with the NCAA's St. Norbert College hockey program.
The former Gladiator forward and Team Captain was named as Atlanta's Interim Head Coach in December 2014 before being promoted to Head Coach and General Manager of Hockey Operations on March 31st, 2015. Prior to serving as head coach, Brandt served as an Assistant Coach for the organization starting in September of 2013.
Brandt's pro playing career spanned six seasons, with all but one coming in a Gladiators uniform. In total, the Wausau, WI native compiled 224 points (90 goals, 134 assists) in 435 regular season games. As a Gladiator, Brandt played in a team-record 357 games, racking up 192 points off of 76 goals and 116 assists.
"The Gladiators organization has been monumental in my development as a person, player, and coach," said Brandt. "This organization has provided me with several opportunities to grow over the past 10 years and I'm beyond thankful for their support and confidence in me.
"As for the team, the players coming in for the upcoming season will be exciting to watch. We've worked hard to sign players that have the right combination of skill, leadership, work ethic, and character. I anticipate the Gladiators having a successful season that the fans will enjoy, and I look forward to following the team's journey."
"Andy's efforts over the past two and a half years have been tireless," Gladiators Majority Owner Toby Jeffreys said. "The relationship he established with our affiliates in Boston and Providence will continue to benefit the team in the future.
"We know that he has built a solid roster of quality players capable of leading this year's team to success, and that allows the incoming coach to easily take the reins and build upon Brando's efforts. I, along with our ownership group, wish Andy and his family nothing but the best."
The Atlanta Gladiators 15th anniversary season kicks off at the Infinite Energy Arena on Friday, October 20th against the Florida Everblades at 7:35 PM. For ticket package information, visit the official team website at www.atlantagladiators.com or call the main office line at 770-497-5100.
The Gladiators are members of the ECHL, the nation's premier "AA" hockey league. All home games are played at the 11,355-seat Infinite Energy Arena, located just off I-85 on Sugarloaf Parkway in Duluth – where parking is always free. The Gladiators have established an unrivaled commitment to excellence, maintaining a distinctive reputation for affordable and family-friendly sports entertainment and consistently ranked as one of the top "Things To Do" in the Atlanta area and across the North Georgia region.
For all the latest team news, contests, and more visit AtlantaGladiators.com, or "like" the Gladiators on Facebook (www.facebook.com/AtlantaGladiators), follow the team on Twitter (www.twitter.com/ATLGladiators), Instagram (www.instagram.com/atlgladiators) or Snapchat (www.snapchat.com) at "gladshockey".
-###-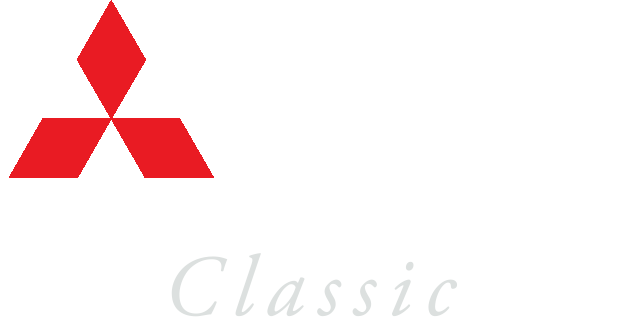 The Mitsubishi Electric Classic, a PGA TOUR Champions event, will return to the Metro Atlanta area in spring 2018. Don't miss seeing the legends of golf like Miguel Angel Jimenez, Tom Watson, and Bernhard Langer!